Payment by card has become the most widely used method of payment in Belgium.

As a merchant, the bill can quickly become very high.

Checklist of things to consider when choosing a payment solution ?

1/ DO YOU NEED A TERMINAL OR NOT?

If you have a lot of card transactions, a payment terminal is recommended. As the terminal is often connected to the cash desk, the amount appears almost instantly on the terminal where the customer only has to insert his card and enter his pin code or pay without contact. However, we can expect the terminal to disappear in the future in favour of terminal-free solutions such as WeChat Pay in China. Several years ago, WeChat (China's "Whatsapp") launched a mobile payment solution integrated directly into the WeChat app. The merchant just has to place a sticker with a QR code that the customer has to scan to pay

In Belgium, Payconiq has launched an equivalent QR code solution that can be displayed on the terminal, a sticker or an invoice. We can expect that Whatsapp will soon offer this solution here too. They already offer the service in India.

2/ FIXED OR MOBILE TERMINAL?

If you have a shop, you will probably need a fixed terminal at the checkout. However, if you have a business in the markets or in the catering industry, a mobile solution will probably be more suitable. In the mobile terminal market, SumUp offers a small, practical and inexpensive terminal for card, mobile or contactless payments.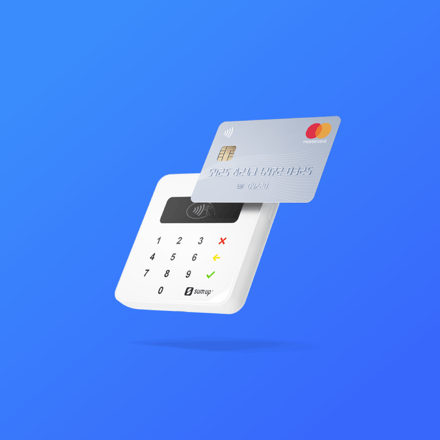 >> SEE ALSO: Artificial intelligence: is it riskier to be a lawyer or a plumber?

3/ BUY OR RENT

You will have to make the comparison according to your needs, in particular the number of transactions and the average basket of your card payments. Buying may be more interesting in the long term but you still have to pay maintenance and support costs as well as a fee per transaction. The rental is all inclusive and even includes a transaction fee. At Worldline and Ingenico, the purchase of a terminal costs around €500, while the rental starts at €29/month and goes up to €199/month. At SumUp, the purchase of a mobile terminal starts at €19.99/month, while at Payconiq you don't even pay any subscription fees.

4/ TRANSACTION PRICES

For all the above mentioned payment solutions there are fees per transaction except for monthly subscriptions which include a tax-free purchase volume. To give you an idea of the transaction fees, you should first differentiate between debit (Bancontact & Maestro) and credit (Visa, Mastercard...) transactions. For a debit & credit transaction with SumUp you will pay 2.75% per transaction while with Worldline or Ingenico you will pay a few cents per transaction with a debit card and +/- 1% per transaction with a credit card. For Payconiq Professional you can only pay by debit card and the transaction fees are 6cents/transaction and 20cents/transaction for an online transaction.

5/ DURATION OF THE CONTRACT

Before committing yourself, be sure to read the conditions proposed by the suppliers

Some companies have had the unpleasant surprise of finding themselves locked into 5-year contracts with conditions that are not always attractive.

The market is very dynamic since the arrival of new players, so it is better for you to remain free to take advantage of opportunities on the market.

>> ALSO READ: Teleworking, coworking: the best collaborative tools of 2021