Are you providing or planning to provide your employees with fuel cards?

Fuel cards guarantee to save you a lot of time and money. Reduce the time spent on administrative tasks while ensuring a safe and convenient way to pay for fuel. From a financial point of view, don't expect huge savings on this cost item, as oil companies' margins are very thin.

How do you choose the right fuel card for your fleet?

Whether you are a small or medium-sized company, with one or more vehicles, there is certainly a card that meets the specific needs of your company. Compare below the network coverage, the number of stations in Belgium, billing information and more.

Here is a comparison of the different players in the fuel card market in Belgium in 2021.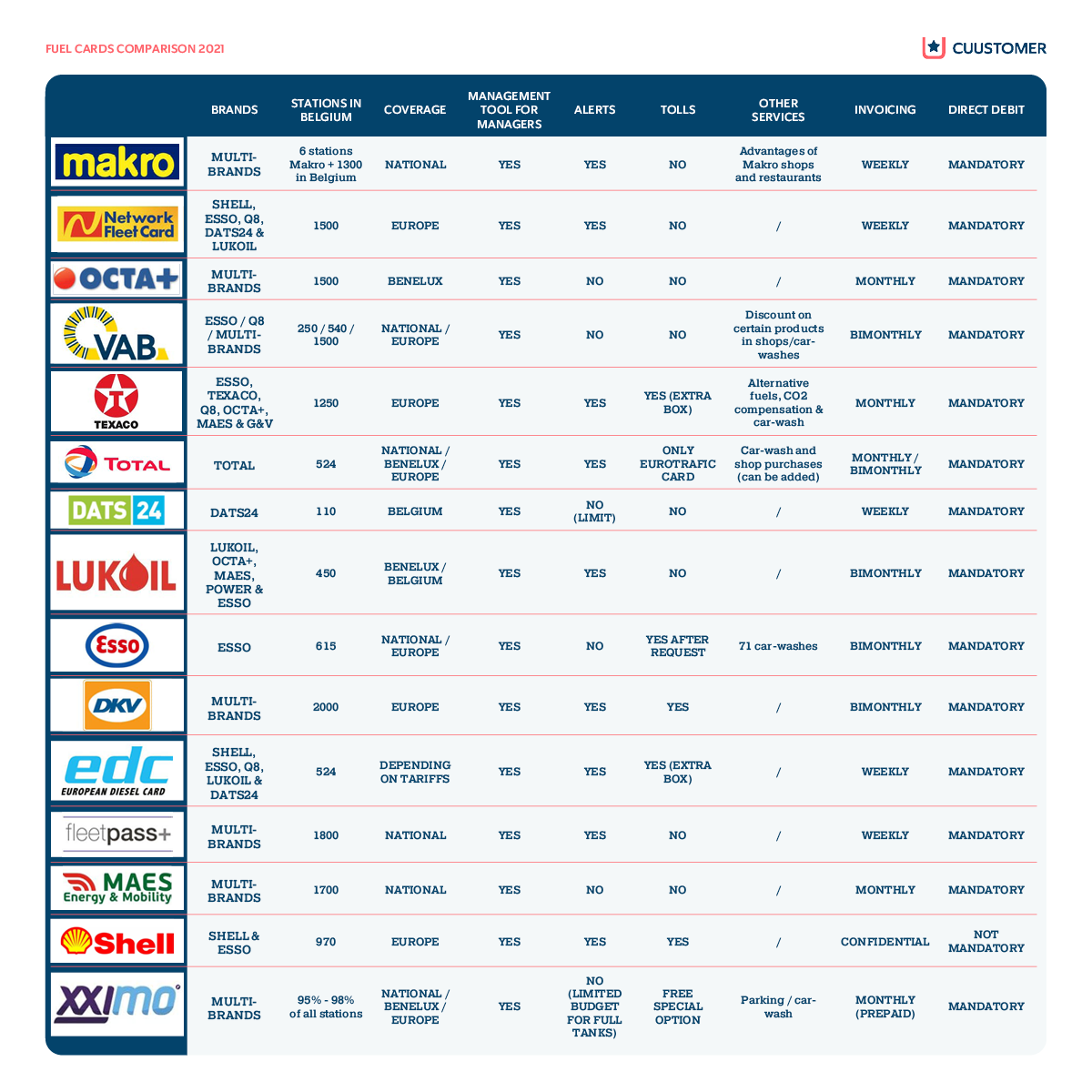 >> Find here contact information of fuel card suppliers and read some customer reviews